I recently traveled through rural Georgia and saw something that made me finally wake to the sheer size and brilliance of Amazon. I turned onto a backstreet and drove less than a quarter mile when I saw a HUGE sprawling building. The building was clearly new and just screamed innovation. It was an Amazon warehouse. I drove past the building on a Saturday so no one was there which probably made it even more awe-inspiring. This massive building tucked far and away from any large city made me think..."Amazon is taking over the world".
I got my introduction to Amazon the same way most people do, through buying stuff online. I don't think anyone alive can honestly say they saw this coming with Amazon. Maybe not even Jeff Bezos. Bezos founded Amazon in 1994 after leaving his secure Wall Street job and getting a $300,000 loan from his parents. What started out as a simple online bookstore quickly turned into an all-purpose marketplace for any product you can imagine. Over the years Amazon has tried its hand at a number of industries and surprisingly succeeded at most of them. The average consumer has no idea just how many well-known companies Amazon either started from scratch or purchased so here is a snapshot of those company names:
Companies Owned either partially or completely by Amazon:
Zappos
Whole Foods
Ring
Twitch
Audible
IMDB
The Washington Post
Amazon Web Services is a MASSIVE hosting service that is used by some of the biggest names online. Here are just a few:
Netflix
Reddit
Pinterest
Expedia
Ubisoft
Etsy
Airbnb
Adobe
Is Amazon scatter-brained?
It's easy to look at the wide range of products and services that Amazon offers and assume the company is taking a shotgun approach to business when in reality they are most likely doing with the idea of well-roundedness in mind. If there is one problem Amazon doesn't have to worry about its being under diversified. Could economic slumps affect the company? Not likely. Their overall company structure is such that no at least a few of their businesses will be in high demand even in the midst of a downturn.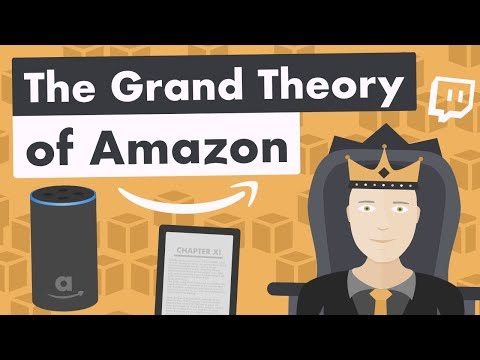 What about the planes?
Recently, Amazon has started to give UPS and FedEx a run for their money. Amazon has leased several Boeing planes to effectively cut out the middle man i.e. the older and more established package carriers.
The company currently (2019) has plans to open a hub in Kentucky