Is your financial house in order? The fact that you're on this site says you are probably more financially knowledgeable than most.
One of the principles we teach on wall street forum is getting your financial house in order before all else. Investing in wall street, real estate, or your own business is only a good idea once you are financially stable. It may sound like obvious advice but people will oftentimes begin these things with bad credit, financial illiteracy, and a mountain of debt. That is just a disaster waiting to happen. Let's go ahead and delve into this article and see if we can shed more light on financial literacy.
Stop worrying about making more money
Before you close this page and call me crazy, hear me out. I believe people start out on the wrong foot in life because of what their parents, teachers, and society teach them. In one way or another, we all have the same beliefs instilled in us. Make more money. You're never told to increase your financial literacy. You're never told how to actually keep the money you make. Just making more money without having money management skills is like flushing your money down the toilet.
We all know a few people who make a "decent" income but own a house, a couple of cars, have kids, insurance, too many credit cards, and other "cash drainers". Those people are perfect examples of why it doesn't matter if you make more money. You need to concern yourselves with keeping more money.
An extreme example of how more money will not cure all that ails you is evident when you look at some of the professional athletes that have gone broke over the years. Some of these guys will make significantly more than the average joe during their careers and still go broke. Why? Because they spend it all.
Espn did a full segment of 30 for 30 on the subject. Check out this short clip from the program:
Stop the bleeding
The quickest way to start getting your financial house in order is to evaluate everything you spend money on and see where you can stop the bleeding of money from your bank account. No one expects you to live like the Amish but we all have certain vices that can be scaled back or completely eliminated.
I'll give you a real-life example of someone who needs to stop the bleeding.
"Janet" is a regular person. She has a regular income of under $30k/year. Janet has two kids, a late model foreign car with a car note, and an apartment that costs $1000/month.
Janet's car is a Volvo and even the oil changes cost $80
Janet's kids need health insurance, food, clothes, etc. Basic human needs
Janet's rent does not include utilities.
"James" is a regular person. He has a regular income of under $30k/year. James has no kids, an older, used car which cost $2500 and he rents a room in a house for $475/month.
James's car is a well maintained American made car.
James made a conscious decision to not have kids because he has the rare gift of foresight. He knew that decision would bite him in the *** later
James's rent is about as cheap as you can get and all of his utilities are included.
James has no bleeding to stop but Janet, on the other hand, can cut a couple of things. There is obviously no way to not spend money on her kids but one could argue that she shouldn't have had kids while still making under $30k/year. The car could be downgraded to a regular car.
Be like Warren Buffett
Warren Buffett is a billionaire investor and has been on the Forbes list for years but he still lives in the same house that he bought in 1958 for $31,500. In today's dollars, that's only .001% of his net worth. He is the epitome of prudence.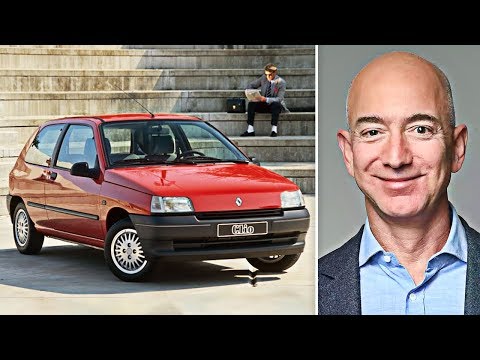 The owner's tale
I am the owner of WallStreetForum.net, the fastest growing finance and investing website online. I drive a 2001 ford crown victoria and live in a house that any average American could
easily
afford. I don't trade and invest on Wall Street just to have fancy things. I do it for financial security. I like the comfort of not having to worry about bills and other "regular" problems.
Credit Repair
I am not against credit cards as long they are used within reason. I have one credit card that has decent cashback benefits. I use it mostly for gas and groceries and pay off the balance monthly. It keeps my credit score healthy, to say the least.


If you are even entertaining the idea of delving into real estate investing or any other business you need to make sure your credit is up to snuff. Obviously, banks, venture capitalists, or any other potential investors will want to run a credit check before doing business with you.

Please read our complete credit repair thread for help on improving your credit score...Click Here